Our Practice
Our Providers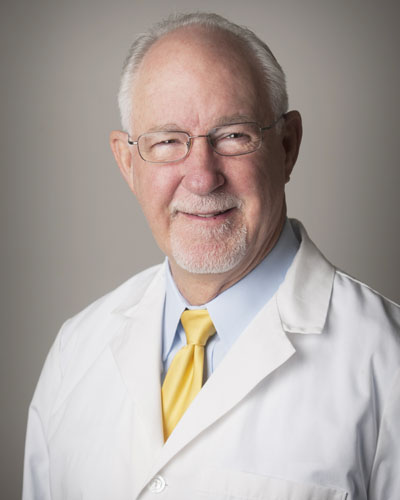 Keith G. Boman, M.D., F.A.C.C.
Dr. Boman is a graduate of Ed W. Clark High School in Las Vegas and served as the school's first student body president. He received his Bachelor of Science degree from the University of California, Santa Barbara. He then graduated from the George Washington University School of Medicine, where he was inducted into the Alpha Omega Alpha Honorary Medical Society. While completing post-graduate training at the University of California Los Angeles, he co-authored the original edition of "Cardiology for the House Officer," the first handbook and guide for residents and interns entering the field of cardiology. Dr. Boman has served as Assistant Professor of Clinical Medicine for the University of Nevada School of Medicine.
As a board-certified clinical cardiologist, Dr. Boman challenged the trend toward large medical groups when he founded his solo practice in January 1997. He did so with the belief that medicine is an art as much as it is a science. The art, he believes, lies in knowing and understanding his patients, as well as his craft. He is currently the head of Cardiology for WellHealth and serves as that organization's Chief Medical Officer.
As anyone who knows him can attest, Dr. Boman's lifelong commitment to caring for people extends well beyond the medical practice. When he is not working, the Las Vegas native devotes much of his time and energy to caring for the only community he has ever called home. Believing that everyone should give something back to the community, Dr. Boman is deeply involved in numerous charities, and both professional and community organizations. He helped found The Meadows School and the Las Vegas Performing Arts Center Foundation. He was instrumental in the relocation of the Nevada Ballet Theatre to their current location. He has served on the Board of Trustees for the Clark County Medical Society and for Columbia Sunrise Hospital and Medical Center. He also served for 20 years as a Trustee for the Donald W. Reynolds Foundation, a prestigious charitable foundation created by the late media group owner who entrusted Dr. Boman with coordinating his medical care. Dr. Boman currently serves as Vice Chairman of the Smith Center for the Performing Arts, a major cultural hub for the fine arts in Las Vegas. The Boman Pavilion at the Smith Center is named in his honor.
In addition to his practice, he has served as the Medical Director for the Automated External Defibrillator (AED) program at the Boyd Gaming Corporation. The lifesaving AED program, the first in Las Vegas, was born largely from Dr. Boman's realization that the mortality rate for people who suffer cardiac arrests in hotel-casinos and in other large and crowded buildings, could be greatly reduced by training and equipping employees with AEDs.
Dr. Boman continues to practice cardiology "…to prove that personal relationships and service merit a place in medicine." That place can be found today at his WellHealth office at 601 South Rancho Drive, Suite D-28, in Las Vegas.
Honors and Awards
2007 Community Leadership Award- Saks Fifth Avenue
2007 Health Care Headliner Honoree- Lifetime Achievement Award
Las Vegas Life-Top Specialist List(Cardiology)-June 2006, 2004, 2002, 2000
Cardiologist Of The Year- Consumer Business Review- 2001
American Heart Association- "The Lawrence M. Herman" Award-2000
Nevada Academy of Family Physicians- Consultant of the Year- 1999
Las Vegas Chamber of Commerce-"Humanitarian of the Year 1998"
Alpha Omega Honorary Medical Society Award- Class of 1975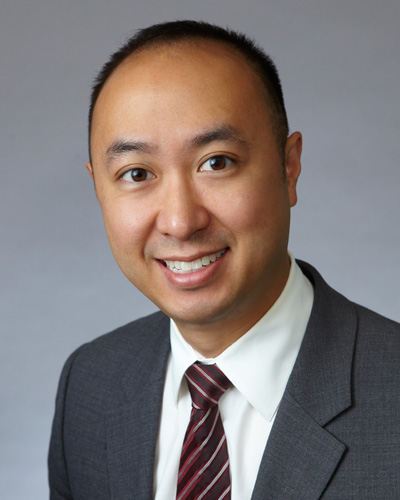 Jay Hsu, M.D.
Dr. Hsu practiced for six years in Wichita, Kansas before relocating to join his family in Las Vegas. With his skills in cardiology, he also brings an emphasis on preventative care and less-invasive treatment therapies. He is originally from Nebraska, and completed his medical training in California at UC Irvine's medical school, fulfilling his residency requirements and cardiology fellowship at UCLA Kaiser Permanente Los Angeles. Dr. Hsu had the honor of being Chief Resident in Internal Medicine, and Chief Fellow for his Cardiology program, during his medical training. Afterwards, he returned to the Midwest to work at the largest multi-specialty practice in Kansas. While there, he served as the Chairperson of Internal Medicine at St. Teresa Hospital's Medical Executive Committee. Outside of treating patients, he has taught a Mayo Clinic-derived communications course for physicians, underscoring his commitment to patient engagement and patient-doctor cooperation in health promotion.
Dr. Hsu invests his free time into community development. He served on the Board of Trustees for Botanica, a botanical garden in Wichita, and as the Chairman of the Chinese Garden committee, which oversaw the building of a classical-style Sung dynasty Chinese garden within the garden. The committee was also involved in planned Asian-themed events and art installations by local artists and teachers. He is very excited about being a part of the WellHealth Cardiology team, and becoming entrenched in the Las Vegas community.
Our Practice
Our Services
Cardiac Consultation
Electrocardiogram
Treadmill Stress Test
Thallium Stress Test
Lexi Scan Test
24 Hour Holter Monitor
Event Monitor
Pacemaker / AICD Evaluation
2D Echocardiogram with Doppler
Lower Extremity Duplex Exam
Carotid Duplex Exam
AAA Scan
History and Physical Exam
Pre-Operative Appointments
Cardiac Output
Cardiac Catheterization
Carotid Ultrasound
Venous Duplex Ultrasound
Lower Extremity Arterial Ultrasound
Cholesterol Testing
Wellness Exams